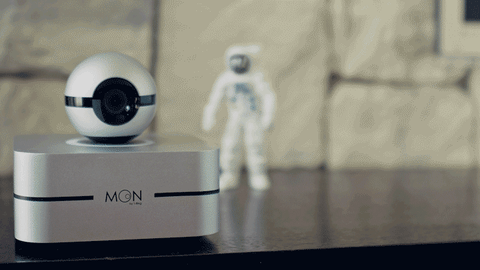 All-in-One Smart Hub, Security Camera, Stable Levitation and 360º Vision, Event Direction Detection.
Technology startup 1-Ring Inc. started a crowdfunding campaign of the Moon, the world's first all-in- one smart home hub with levitating 360-degree camera. The campaign has already passed 300% of its funding goal. Packed with a plethora of Smart Home functionality, the sophisticated hub reveals itself as a full-fledged home automation solution to monitor and control your home and office environments.
The crowdfunding campaign to kick-start mass production of the working prototype started on October 17, 2017 and collected the goal amount within 24 hours.